2017 Sponsors and Donors Opportunities
Andiamo al cinema!
Join us in celebrating Italian cinema at the Vogue Theatre in San Francisco, Wednesday-Sunday, November 16-20, 2016.


New Italian Cinema is a dynamic film festival that showcases new Italian films from young emerging filmmakers and seasoned masters alike. Now in its 20th season, the festival is co-presented by the Italian Cultural Institute of San Francisco and New Italian Cinema Events (N.I.C.E.) of Florence. New Italian Cinema provides a window into contemporary Italian Culture and a unique opportunity to spend five days in Italy—without getting on a plane!
Opening Night Film and Party (IIC)
Join us on Opening Night for the screening of Francesco Calogero's Second Spring, the story of an architect whose fixation with the wife of a younger friend gives him an opportunity to see life anew. Second Spring, with director Francesco Calogero in person, screens on Wednesday, November 16 at 6.15pm at the Vogue Theatre, 3290 Sacramento Street. Join us for antipasti and Italian wine at the Opening Night Party, 8.30-11.00pm at the San Francisco Italian Athletic Club, 1630 Stockton Street.
Tickets for the Opening Film & Party (or Party only) are $25 for the general public and $20 for Italian Cultural Insitute of San Francisco and San Francisco Italian Athletic Club members.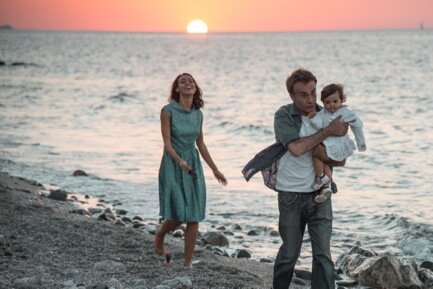 We invite you to discover seven up-and-coming directors whose dramatic features are competing for the City of Florence Award. The award honors the first or second feature by an Italian director. The City of Florence Award will be decided by audience ballot, and announced on Closing Night, Sunday, November 20 at the Vogue Theatre. In addition to the seven features in competition, New Italian Cinema showcases five dramatic films by veteran Italian directors as part of the Special Screenings presentations. This year, we will also open a window on Italian documentaries in collaboration with the Festival dei Popoli, Italy's most prestigious documentary film festival by screening three award-winning documentaries.
Benvenuti al festival!